ENG. JUDITH NDUKU KIMEU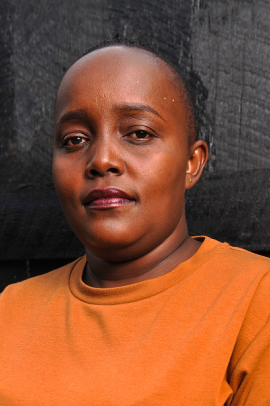 Eng. Judith Nduku Kimeu (MSC, Environmental and Biosystems Engineering), B. Tech Civil and Structural Engineering, Moi university. Her Master's thesis focused on quantifying the environmental impacts of solar PV integration into existing diesel minigrids. As a civil Engineer she takes a multidisciplinary approach by designing projects that solve the challenges of the 21st century with regard to issues of environmental sustainability. Eng. Judith Kimeu is a Certified Energy Manager (CEM) and a professional member of the Engineers Board of Kenya (EBK) and the Institution of Engineers of Kenya (IEK).
NIKUZE MARIE JOSELYNE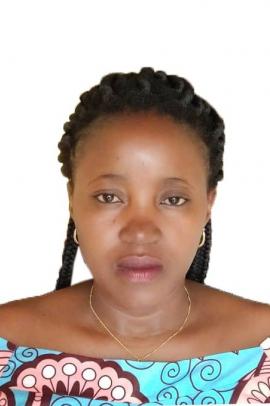 I am NIKUZE Marie Joselyne I was born on 03rd/11/1983 in Nyarugenge, Kigali, Rwanda. My parents are NGIRUWONSANGA Vincent and MUJAWAYEZU Monique, and I am married.
I study Masters program in Environmental and Bio-systems Engineering in Nairobi University  (2014 - 2020), I got a A0 in civil Engineering and Environment Technology from KIST (Kigali Institute of Science and Technologie) former CST (College of sciences and Technology)  2006 - 2010 and I got O'level certification degree in math-physique, the secondary school (1999 to 2001)  G.S.K Group Scolaire de Kigeme and (2002 – 2004) G.S.O.B Groupe Scolaire Officiel de Butare ;  Primary schools (1992-1998) Butare Catholique.
I speak Kinyarwanda, French and English. I have knowledge on computer literacy; I can use Microsoft Offices, Internet Explorer, Archicad, Autocad, Covadis, and Epanet.
Further, I worked as teacher in secondary school: E.S.K (Ecole Secondaire de Kinazi) 2005-2006, and Technical school (Collegio Santo A.M.Z) 2010 – 2011. I have done: Surveying camp in KIST 2007, Industry attachment on modern market of Nyarugenge, Industry attachment in HYCOGEC Company, training course on ArcGIS 2010, Survey as site surveyor for a survey made in RWANDA on road transport operator, Consultancy as valuator for RTDA project conducted by KIST company on services for survey and demarcation of the road reserve at sectional paved and unpaved road network. Training course on small hydropower technology in Rwanda held at CST by Chinese government, geotechnical study for 200 selected villages of Kigali. Then I am tutorial assistant at CST from June 2011 till now.